The farm/building tour with the township went great this weekend. Adam conducted the tour while I stayed inside making peppermint patties because for the love of all things wooly it's just too freaking cold to stand outside in our currently unheated garage bay for an hour or so. Farmers like to talk! The township planning board love the idea, love the animals, love the farm, love the fact that the building is already there, up to code and doesn't require any additions or exterior renovation and they're just pretty psyched about the whole thing. It's been wonderful to see how excited people are about what we're trying to do. And I'm sure it doesn't hurt that one of the board members has a wife that wants us up and running by spring- apparently she has some fleeces that she needs washed and I'm sure he would catch hell at home if he did anything to delay that happening!
The next step is that the planning board gave their approval to the township supervisors last night, and now we get notified of the date of a public hearing which will be sometime in January. Before that time, the township will send out letters to our neighbors (anyone within a distance to really care one way or the other) and people will have the opportunity to show up at the meeting to give an opinion and we will be there to answer any questions for them. If no one shows up, which apparently happens a lot, we have the chance of being passed that day. Otherwise, the supervisors have the option of waiting until the next meeting so that they have a chance to think about what was said. But no one is anticipating any problems, which is fantastic.
After that, we get to start working with Belfast to plan our mill and start the *hopefully* minor renovations to the building to make it a business. And get a license and a tax ID and get the name registered and insurance.... a lot of things will start happening!
But this week it's Christmas, so we've been decorating the farm and getting ready; we're almost there-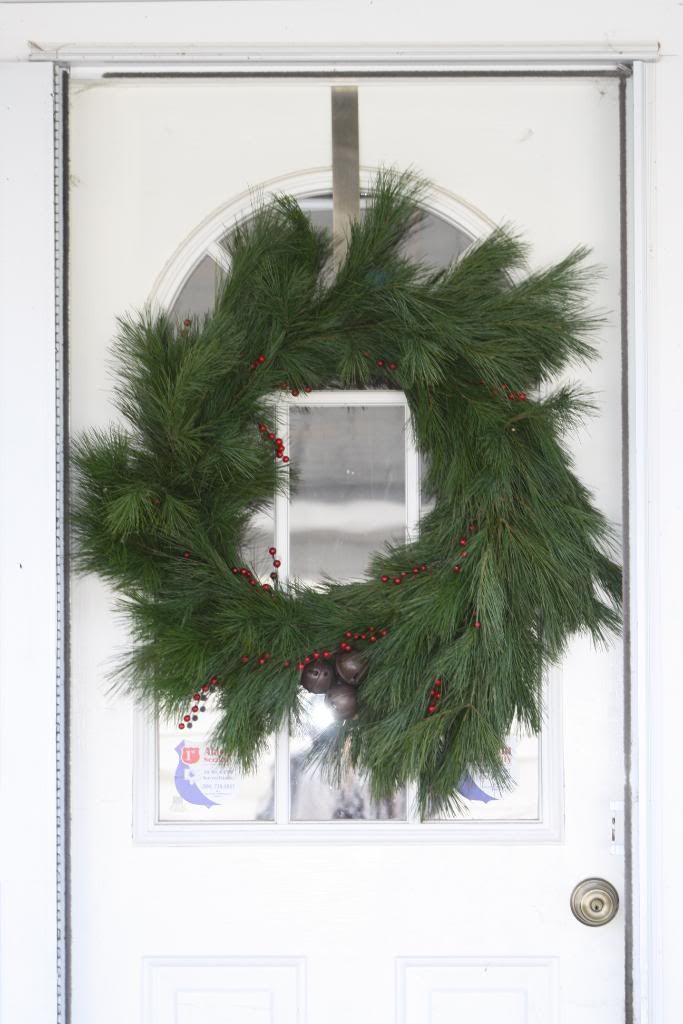 and Cisco has been "helping."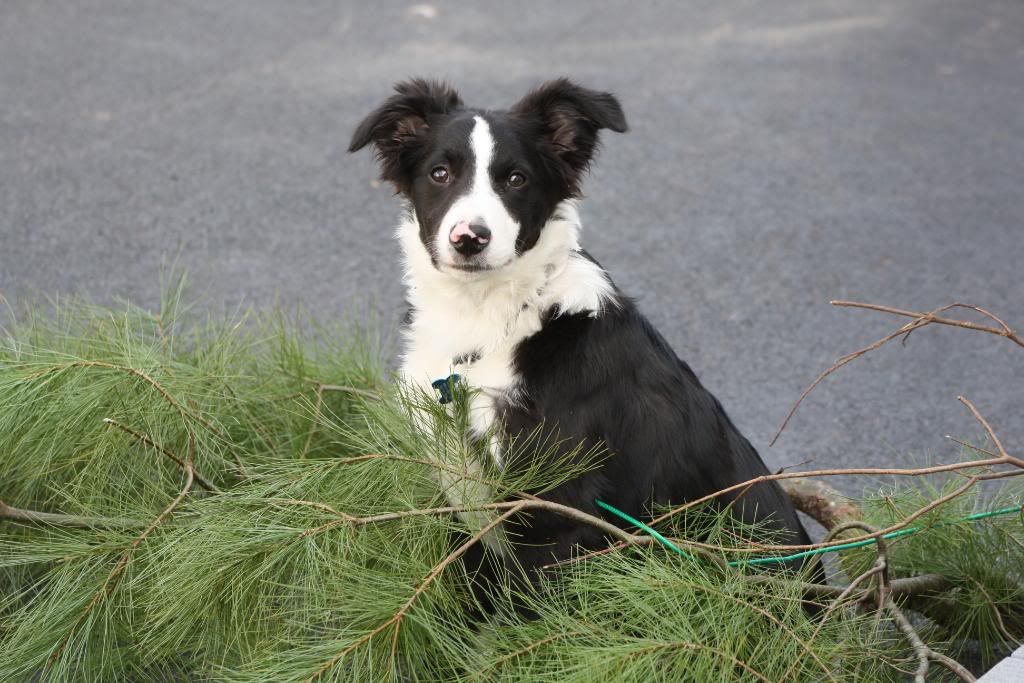 (There are currently no presents under our tree because someone would take it upon himself to unwrap them for us. How...helpful.)